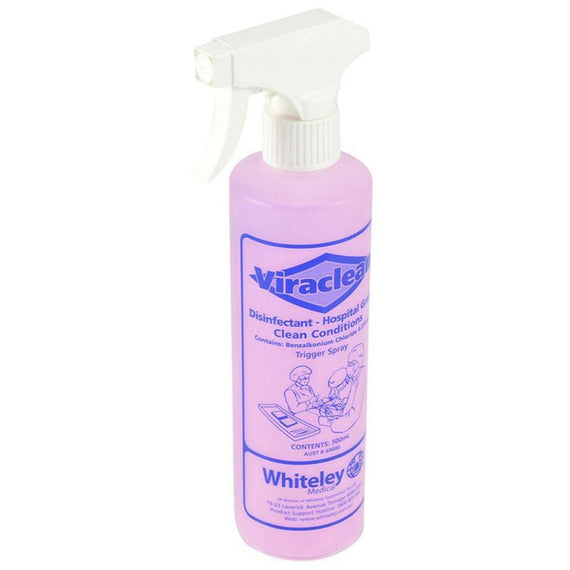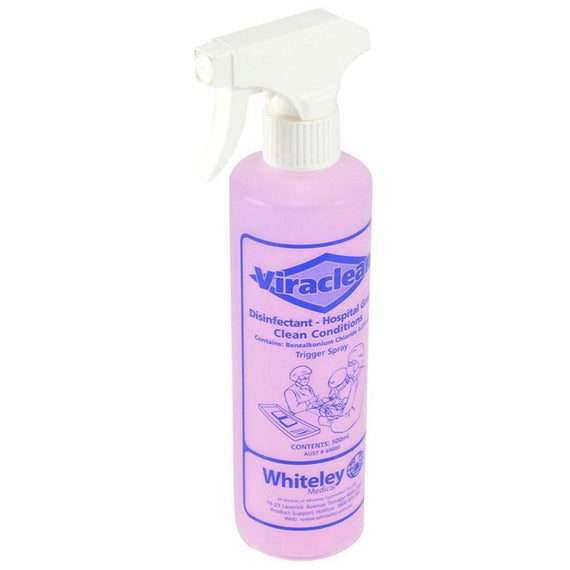 WHITELEY VIRACLEAN PUMP 500ML
Viraclean Pump 500ML.  Surface Spray Disinfectant.
Viraclean® has been proven to kill: ✔ Staphylococcus aureus (MRSA or Golden Staph) ✔ Pseudomonas aeruginosa ✔ Escherichia coli (E coli) ✔ Enterococcus faecalis (VRE) ✔ Acinetobacter ✔ Salmonella choleraesuis ✔ Proteus vulgaris ✔ Influenza virus ✔ Herpes Simplex virus ✔ Hepatitis B Group virus ✔ Candida albicans ✔ Klebsiella pneumoniae (CPE/CRE)
Viraclean® can be used for both cleaning and disinfecting, demonstrating beneficial versatility for the healthcare and associated environs. Complex cleaning and disinfecting procedures can be instantly simplified by using Viraclean®!