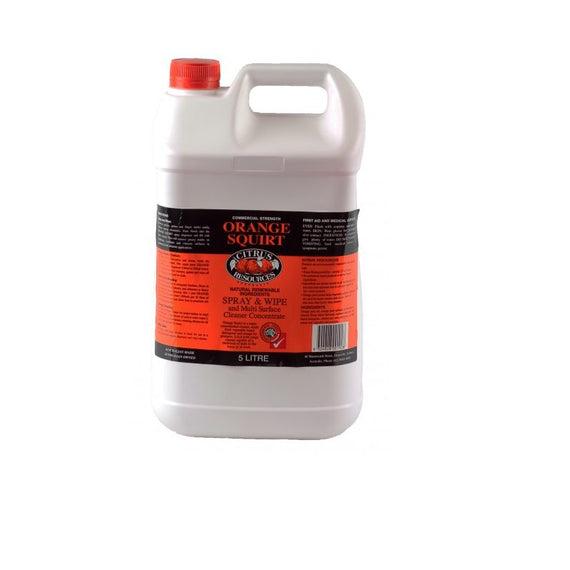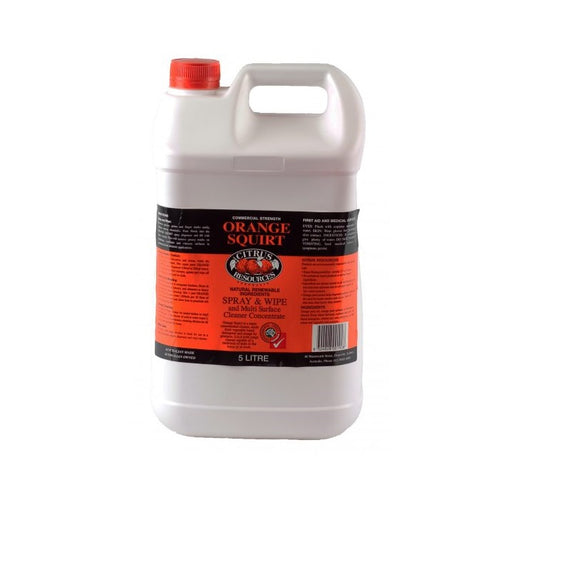 RESEARCH ORANGE SQUIRT 5LTR
A multi-purpose cleaner that lifts and removes greasy soils by softening and solubilising oils and hardened fats.

It cuts through general dirt, grime and vegetable matter commonly found in areas such as kitchens.

An ideal floor cleaning solution, it may also be used as a laundry prewash, carpet spotter and vinyl cleaner.

Safe to use on granite, limestone and marble when diluted according to directions. Contains vegetable based detergents.