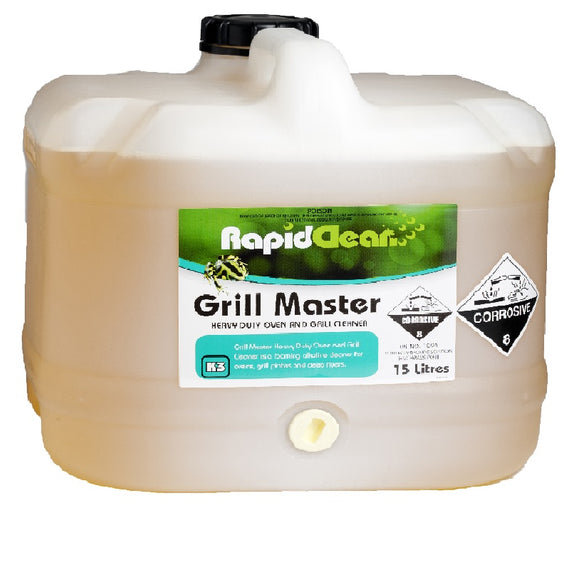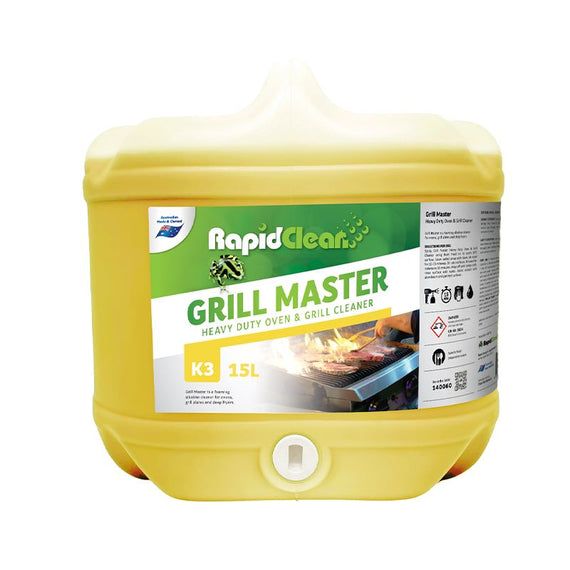 RAPID CLEAN GRILLMASTER (OVEN/GRILL CLEANER) 15LTR
Grill Master Heavy Duty Oven & Grill Cleaner is a caustic base foaming alkaline cleaner for ovens, grills, hot plates and deep fryers.

It can also be used to clean stainless steel canopies in kitchen environments.

GRILL MASTER is a heavy duty caustic based detergent combining specialty surfactants with water softening agents to provide maximum cleaning on mild steel, cast iron and stainless steel surfaces.

Must not be used on reactive metals such as aluminium.