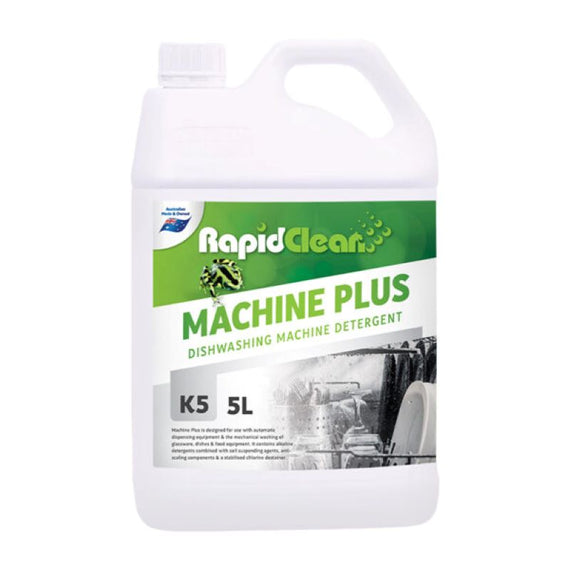 RAPID CLEAN MACHINE PLUS (AUTO WASH DETERGENT) 5LTR
RapidClean Machine Plus Dishwasher Detergent is for mechanical washing of glassware, dishes and utensils.

Machine Plus is chlorinated, non foaming, grease cutting and emulsifying detergent formulated for use through an automated dispenser providing a total hands free operation.

MACHINE PLUS is a pale amber liquid based on a blend of heavy duty alkaline detergents combined with soil suspending agents, anti-scaling components and a stabilised chlorine de-staining
agent.

MACHINE PLUS is formulated especially for use with Automatic Dispensing Equipment.