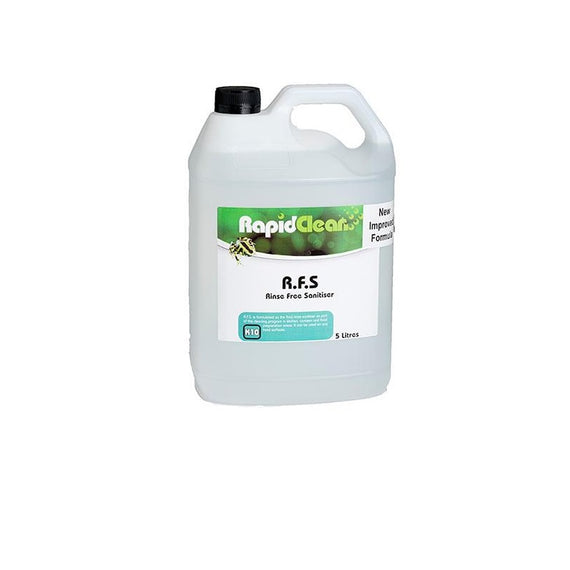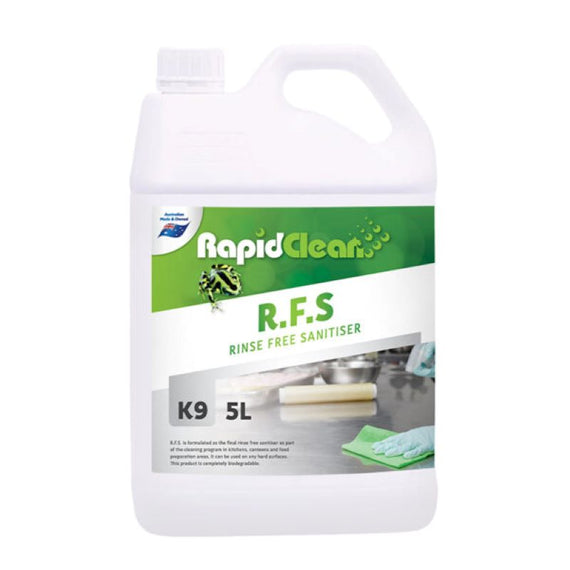 RAPID CLEAN RFS RINSE FREE SANITISER 5LTR
R.F.S is a non-rinse sanitiser with a complex blend of quaternary ammonium compounds.

It has superior germicide activity and its no rinse properties are crucial to a kitchen sanitising program.

RFS is specifically used as the final rinse sanitiser at the end of the standard kitchen and food processing cleaning program.