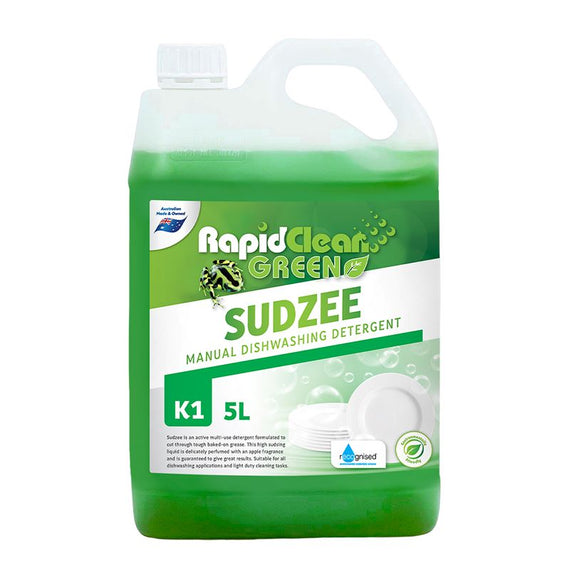 RAPID CLEAN SUDZEE (DISHWASHING DETERGENT) 5LTR
Sudzee Sink Detergent is an active multi-purpose detergent formulated to cut through baked-on grease. This high sudsing liquid is delicately perfumed with an apple fragrance and is guaranteed to deliver great cleaning results.

Sudzee Sink detergent is recommended for a wide variety of cleaning applications such as pots and pans, dishes, glassware and light duty cleaning tasks on hard surfaces.